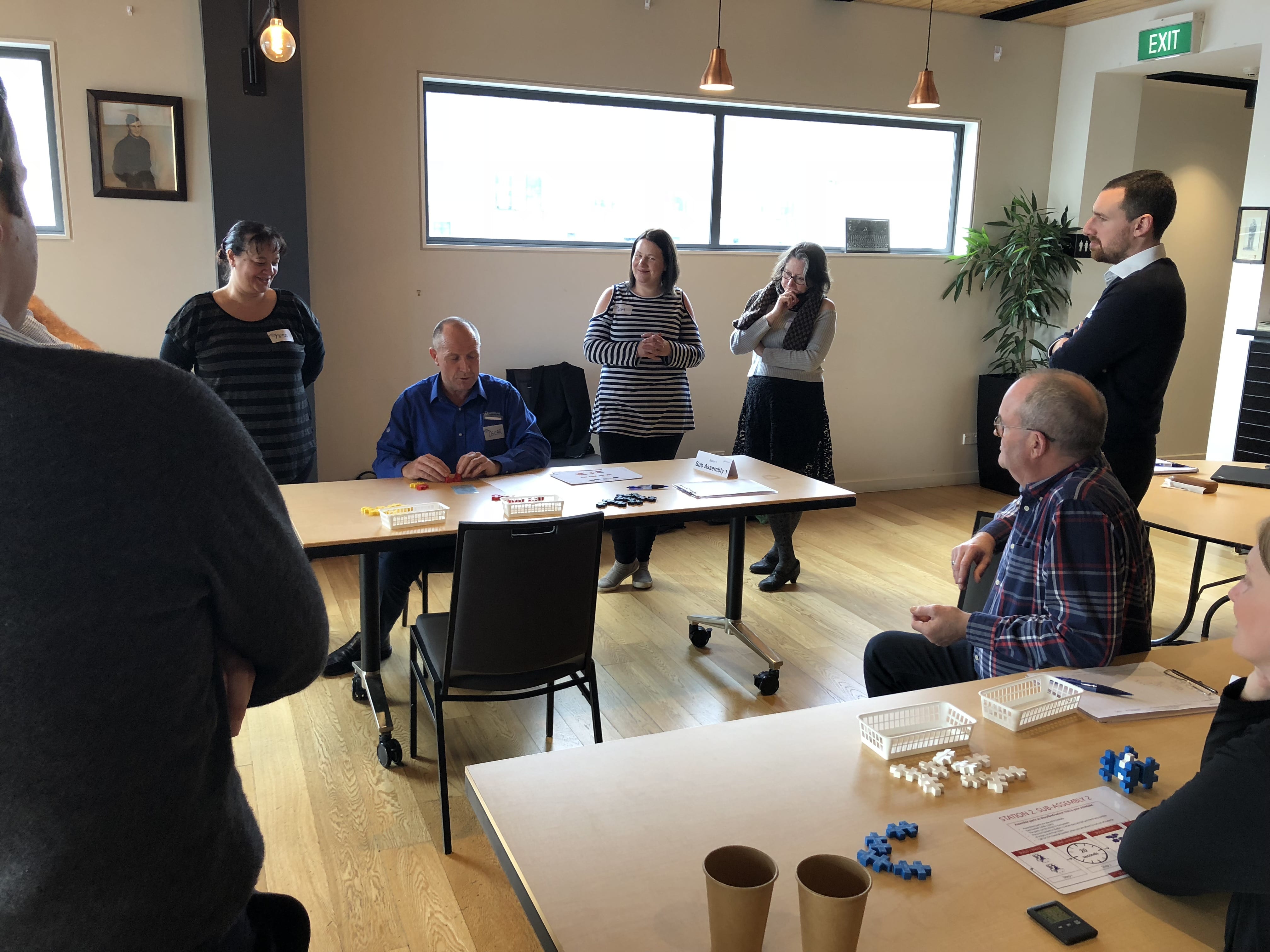 Participants are limited to a maximum of 12.
The cost varies depending on the venue and catering so the investment is POA.
The course runs between 8:30am and 4:30pm.
The course can be run 'in house' with a minimum of 10 participants.
This simulation introduces the Coaching and Improvement Kata's for a service organization (reference Toyota Kata, Mike Rother).
Overview and Roles
A typical scenario is customer service at a council or government office. It could be any office where there is a customer service element.
Every minute a "customer" arrives at the customer service desk with an "action". There are 3 types of actions – "request", "complaint" or a "payment". The payments are handled at the front counter by Customer Service / Reception. Most requests and complaints are passed on to an Area Manager and in some cases Operations; some are handled by Customer Service.
There are 12 "roles" as below.
Customer Service Supervisor
Area Manager#1 – Water and Pools
Area Manager#2 – Animals and Parks
Area Manager#3 – Infrastructure and Building
Operations Manager
Customer Service/Reception
Customers x 3
Customer Liaison
Analyst
Customer Liaison issues the Actions and receives them back once they have been through the
process.
The "process" will run for about 10 minutes. Data will be collected, observations made.
The steps in driving improvement will be established.
A coaching pattern will then be applied, actions agreed to.
Actions will be implemented.
The process will then be re-run.
1-5 above will continue throughout the simulation.