Contact us to host this event at your conference or workplace. Minimum of 15 participants.
The exercise is being used successfully anywhere from large corporations to schools, where the students are trained in scientific thinking and creative work. It can also be used as a breakout session during a conference.
The training will increase attendees ability;
To think and act scientifically and creatively. They are trained to test and develop solutions for difficult challenges by experimenting towards a defined target condition.
To collaborate. They are trained to work effectively together to solve problems and tasks with shared responsibility.
To communicate. They are trained to structure their thinking, facts and solutions, and to present them so that others understand.
Contact us at info@kataschool.org.nz for further information.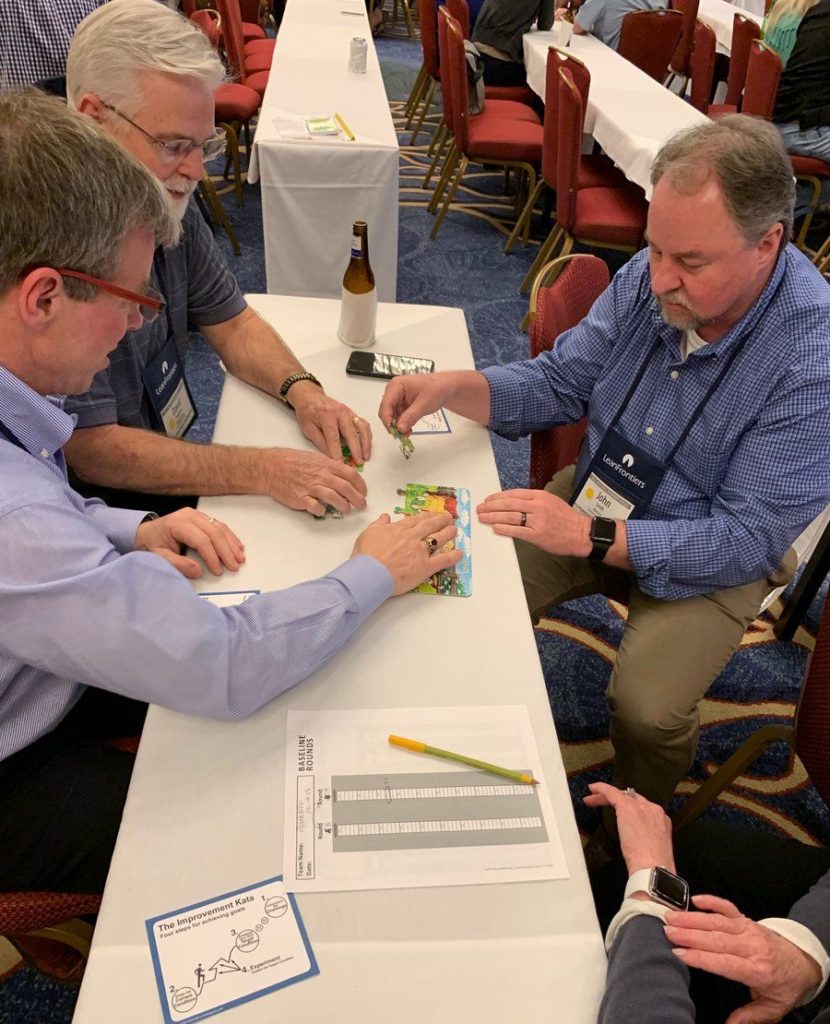 This 50 minute exercise is ideal for an initiation of the Toyota Kata improvement patterns.
It can be run in house or as a stand alone part of any conference.
The course can be run with a minimum of 15 participants.
The only cost is time and attendance.
Kata in the Classroom introduces the Coaching and Improvement Kata's in a fun and engaging way.
Overview and Roles
Typically in groups of three, participate in hands-on Kata training to gain a deep understanding of how you can experiment your way forward instead of having to decide your way forward.
The Kata in the Classroom exercise (KiC) has participants go through each step of the Improvement Kata pattern in a hands-on activity. Participants work in teams on a number of self-generated iterations to complete a small puzzle. Participants follow the Improvement Kata pattern to (1) face a challenge, (2) measure where they are, (3) establish a next goal and (4) experiment toward that goal in three-minute rounds.